Elevator Radio
Unpacking Norms : Sexualities, Queerness & Reproduction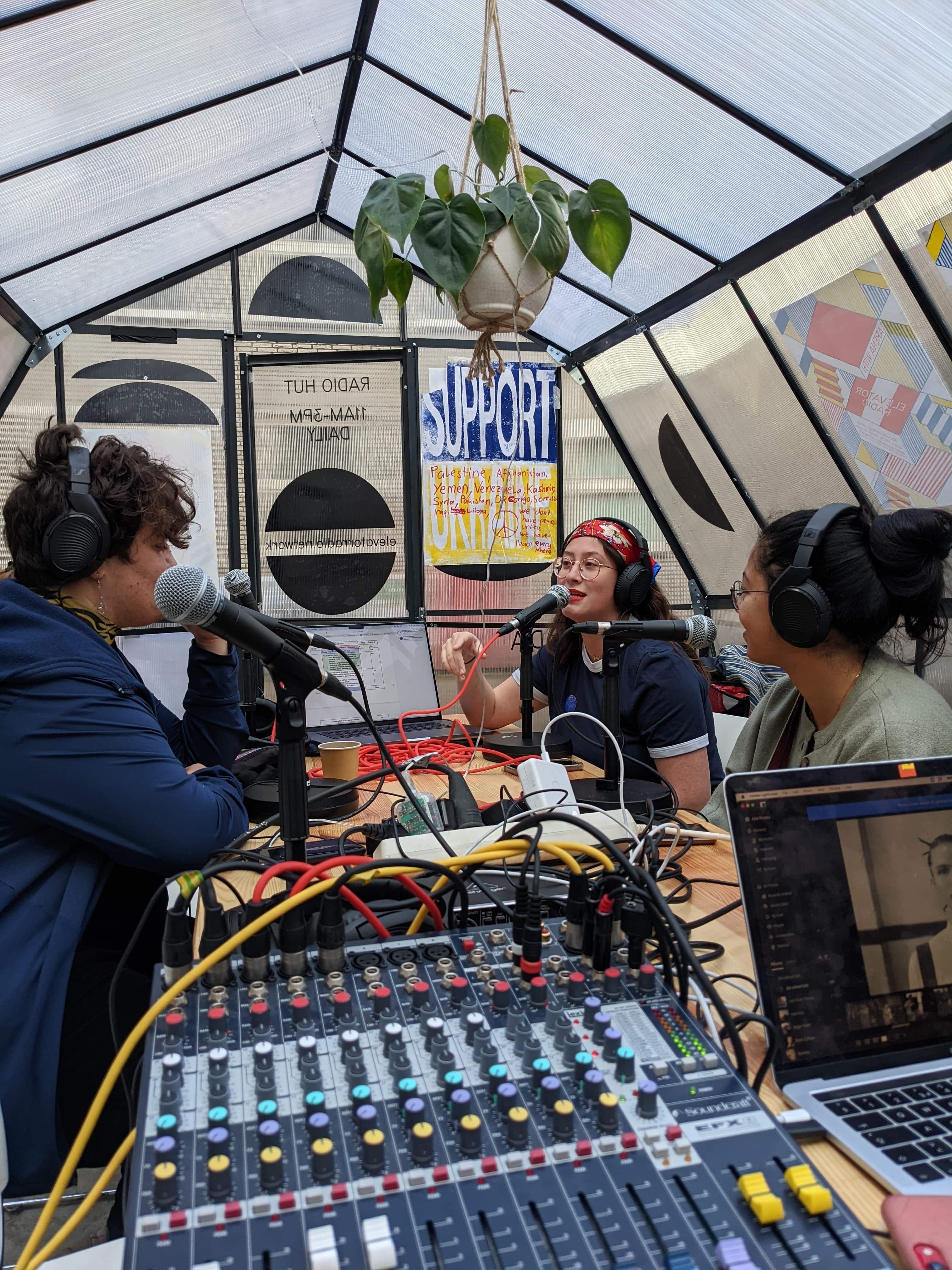 Recordings of our short series
Unpacking Norms
, with Emma Sfez, Oshin Siao Bhatt and Taïs Holzhauer. Hosted by Elevator Radio as part of Design Academy Eindhovens Arena Program during Dutch Design Week 2022.
Listen to our mini series here ︎︎︎
Episode 1
Workshops, a way of transmission through experience.
In this episode we explore the role of role play, and direct engagement while rethinking current systems, and engaging in new ways of creating access to education. We share our experiences and reasons for choosing this approach, mentioning the role and importance of playing, but also questioning how "non-outcome design" has something to bring to this conversation
Episode 2
Biases, an obstacle to inclusivity
We question the workshop's role in enlightening biases and creating space to challenge them. Whether it be through the conceptions around gender, sexuality, authority, or parenthood, we question how these constructs complicate access to equality and inclusivity.
Episode 3
Let's talk about sex!

It seems that when it comes to sex, morals have taken an essential place in the way that we perceive and address the topic. Or perhaps don't address it... In this episode, through the spectrum of our projects, we will address controversial discourse around sexuality, and question the constructs and biases that create taboos around this topic.